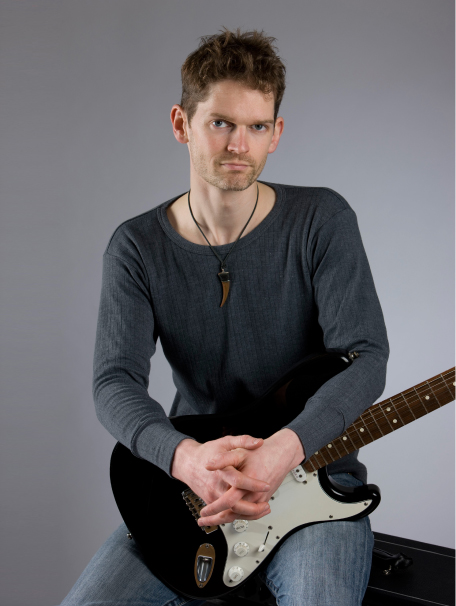 Guitar Lessons South-West London
Stuart Bahn teaches guitar lessons in Teddington, south-west London. Stuart has more than 20 years experience as a professional guitar teacher in west and south-west London, and has taught many hundreds of guitarists.
Whatever your level, you can book a guitar lesson with Stuart today. Stuart caters for all levels of ability and provides extensive notes and material for you to practise at home.
To learn more about what you can learn in your lessons, click through to the lesson content page. Or, if you'd like to ask a question or book your first lesson, send Stuart a message using the button below:
South-West London Guitar Lessons – Travel
Your guitar lessons with Stuart take place via Zoom or at his home in south-west London. There are several public transport options and good road connections including the M3, A3 and the A316.
Your West London Guitar Lessons – by Car
If you are driving to your guitar lessons from Surrey, the M3, A3 and A316 roads provide good direct routes to Teddington.
If you are coming from west London, Berkshire or Buckinghamshire, then the M4/A4 followed by a short drive south to the A316 provides a good route.
From south London, head towards Kingston and then take Kingston Road north to Teddington.
If you're using Google Maps or Waze to get to your guitar lesson, use the postcode TW11 8AP.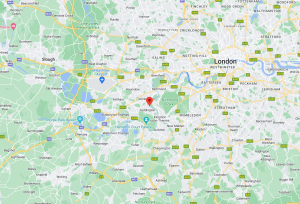 Parking
Parking in Teddington is generally good and there is plenty of free parking in the residential streets. If you drive to your guitar lesson parking on Twickenham Road will usually be the best option. Check the local parking signs for any restrictions.
Guitar lessons via Zoom
If you cannot easily get to Teddington for your guitar lesson, you can still take guitar lessons from Stuart via Zoom. All material is provided just as with in-person lessons in PDF format.
Booking a Guitar Lesson
To book a guitar lesson with Stuart, or to ask a question about taking lessons, send an email using the button below: